Little did we all know that March 2020 would bring live music to a thundering stop. We were gearing up for more gigs and riding waves of excitement as we rehearsed more and fine-tuned our sound, and then bang.
How to keep the music going, we wondered? 
Collectively, we tried using online rehearsal software, but the bugs were too many and too big, so we let that go.
Michael and Piña drafted their teen-aged boys and started a family band, managing to play outdoors for neighbors and volunteering at nursing homes over the Summer.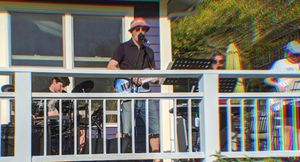 David took online bass lessons and collaborated with a friend in writing and recording a bunch of songs, handling bass, guitar, keys and backing vocals, one of which they submitted as a Tiny Desk song.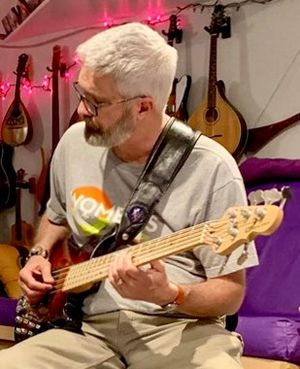 All in all, everyone found ways to practice, find new music and keep the groove fires burning for the day when things would loosen up!